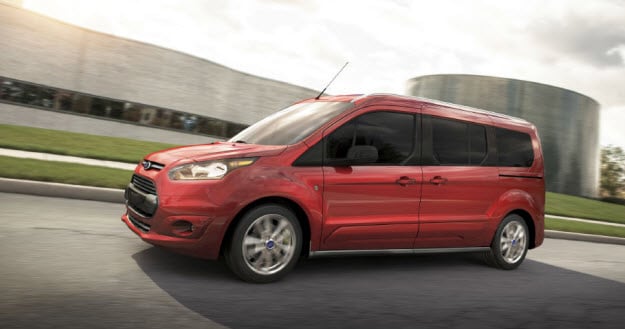 Edmunds.com has recognized the 2015 Ford Transit Connect and F-350 Super Duty as a part of their annual Best Retained Value Awards. The Transit Connect won an award for Best Retained Value Small Commercial Van, while the F-350 Super Duty took home an accolade for Best Retained Value Heavy Duty Truck. On sale now at Serramonte Ford, both models are excellent choices for buyers in need of a reliable, versatile vehicle to assist them with their everyday hauling needs.
Each year, Edmunds.com hands out Best Retained Value Awards to vehicles that are expected to have the highest residual values after five years of ownership. Being aware of a vehicle's residual value is important when getting a new car if a buyer plans to trade it in after a few years or lease it. This give them an idea of how much value their car will still hold following a five-year time span. Edmunds.com found that the 2015 Transit Connect and F-350 Super Duty tend to retain their value over the years. They are great options for commercial buyers, with the Transit Connect retaining 47 percent of its value after five years and the F-350 retaining 58.5 percent.
This recent accolade is just one of many the 2015 Transit Connect has collected over the past few months. It was also honored by ALG for its exceptional resale value, proving it's a first-class vehicle.