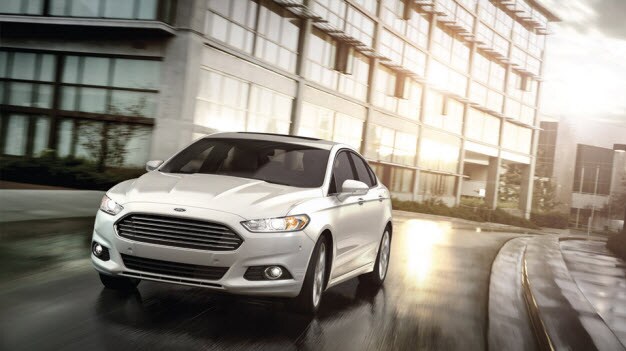 The second-generation Ford Fusion has been steadily climbing up the ranks of the midsize sedan segment since it was introduced on the market for the 2013 model year. Redesigned from the ground up, the model's striking styling and exquisite trapezoidal grille have been a hit with buyers across the market, especially those right here in California. Over the years, sales of the Fusion almost tripled in California since its original debut in 2005, proving it's a strong competitor on the west coast market.
The launch of the redesigned second-generation Ford Fusion has drastically boosted the sedan's sales in recent years. According to Ford, Fusion sales have jumped more than 100 percent since its 2005 arrival. In California, which is the largest midsize sedan market in the U.S., the Fusion has grown at almost six times the rate of the entire segment. As previously mentioned, sales in the state have also almost tripled since '05. With its aggressive, innovative appearance and extended selection of eco-friendly models, including the Fusion Energi and Fusion Hybrid, it's easy to see why Californians are in love with the second-generation Fusion.
If you're in the Bay Area and looking to purchase a brand-new Ford Fusion model, stop by Serramonte Ford and we'll find one that suits your daily needs.