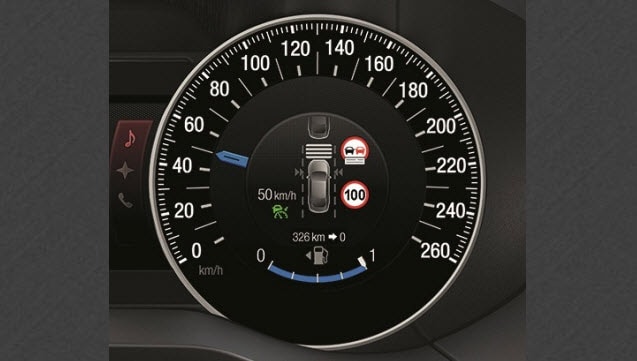 Ford has a new solution for drivers who can't seem to abide by speed limit laws and its made possible through the use of new, innovative technology. Known as the intelligent speed limiter, the technological system helps drivers maintain the speed limit in order to avoid fines. Currently available on the European-only Ford S-Max, the high-tech component is a ground-breaking feature that can aid drivers around the world.
A step in the right direction to deter speeding and also lead the way for future autonomous cars, the intelligent speed limiter works by reading speed limit signs and adjusting the car's throttle to coincide with the speed laws. Completely autonomous, the intelligent system does not need to apply the brakes in order to slow down the car. It regulates the engine torque instead to get the vehicle cruising at a safe speed. Although the system works automatically, it can be temporarily overridden by drivers if they press hard on the accelerator.
While intelligent speed limiter is only available on the European Ford S-Max, the technology is eventually expected to be available worldwide. Information about its arrival in North America has yet to be released, but details should be released in the near future.