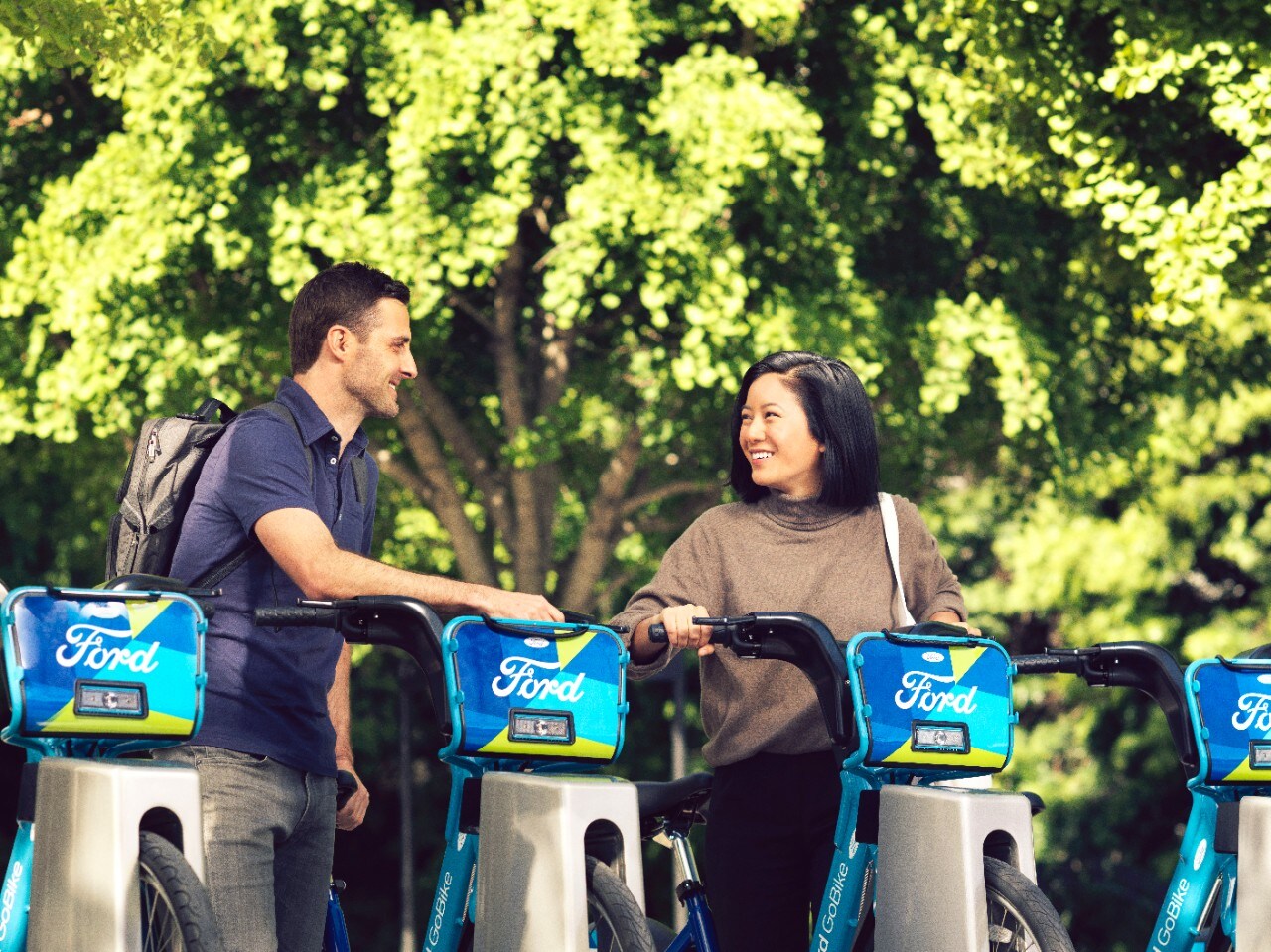 Ford is launching its latest initiative right here in the Bay Area. Ford GoBike is a new regional bike-sharing program that the automaker hopes will help "enhance sustainable transportation" in San Francisco.
"At Ford, we understand it takes working together with cities to address their unique set of transportation challenges to help reduce congestion," said John Kwant, vice president, City Solutions, Ford Smart Mobility.
The Bay Area is infamous for its traffic issues, and its love of all things sustainable, which is why the automaker thought it would be the ideal location to test out this new bike-sharing initiative.
To produce the program, Ford worked with bike-sharing company, Motivate, which already specializes in these types of enterprises. The initiative will eventually include over 546 stations and 7,000 bikes available throughout the San Francisco, East Bay and San Jose areas.
"Ford GoBike represents a strong collaboration between Motivate and the communities in the Bay Area, as all parties reinforce their commitment to help the city thrive with more sustainable mobility options like Ford GoBike," Kwant added.
All riders have to do is connect through the FordPass app, which uses location-based targeting to help you find the nearest station.
Other Transportation Initiatives
Continuing Ford's commitment to decreasing traffic congestion, the automaker is also working with officials around the world to find transportation alternatives similar to GoBike, as well as programs that include public transportation like shuttle services.
Ford GoBike is now available around the Bay Area, so be sure to download the FordPass app now to take advantage of the innovative program!