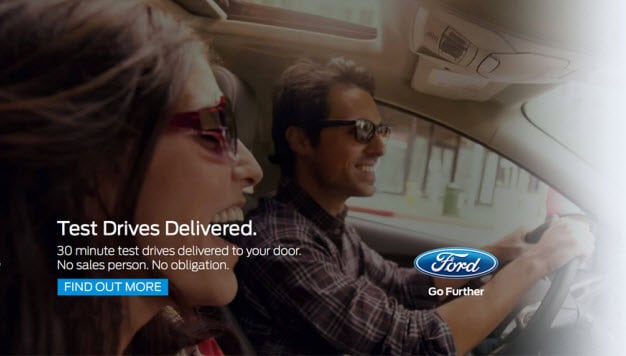 Serramonte Ford is proud to announce that we are now offering at-home test drives through Ford's unique test-drive program, Ford You Drive. For a limited time only, customers will have the chance to have 30-minute test drives delivered directly to their doors without any obligations, simplifying the customer/dealer experience.
By partnering with Ford and participating in their test-drive program, Serramonte Ford customers can now have a 2016 Ford Fusion or 2015 Ford C-Max delivered to their homes for a quick 30-minute test drive. This no-charge service eliminates the pressures commonly associated with car shopping by allowing customers to test drive a vehicle with no sales person in sight. To take part in the test-drive program, all you have to do is make a reservation online by telling us which car you'd like to test drive, the day and time you'd like the vehicle delivered and the delivery location. You also have to submit valid driver's license information. Once your reservation is complete, we'll prepare to deliver the car to you at your scheduled appointment time and send an SMS message when your vehicle is on its way.
If you'd like a fast and easy way to test drive a 2015 Ford C-Max or 2016 Ford Fusion from Serramonte Ford, schedule an at-home test drive today and reap the benefits of the Ford You Drive Program.