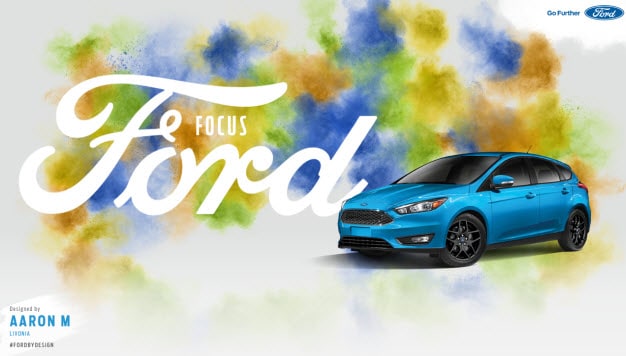 Ford is allowing fans to tap into their creative sides and develop a design for one of their six digital billboards featured across the country. We are also happy to announce that San Francisco is among the cities you can choose to have your artwork displayed for all to see, making it a cinch for local Bay Area residents to view their creation in person.
The Ford By Design team is the brains behind the company's newest advertising campaign, which encourages fans to design artwork for existing digital billboards in either San Francisco, Los Angeles, Washington D.C., Miami/Ft. Lauderdale, New York or Chicago. An easy process, all fans have to do to take part in the campaign is head over to the Ford By Design website, pick a city, and select from a variety of effects and colors to begin creating a customized billboard design.
Once a user is finished with their artwork, the design will be added to the billboard queue in the selected city, and in a matter of minutes, it will be on display. Webcams located across from the billboard will also snap a "billboard selfie" and send it to the user, allowing them to share their creation on Facebook and Twitter.
A fun campaign for Ford people everywhere, this creative marketing approach gives fans the opportunity to become more closely involved with the brand. With the recent launch of the innovative By Design team this past October, we hope to see the automaker launch more exciting campaigns like this one in the future.