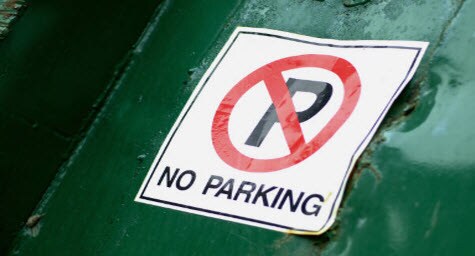 Those who drive through the busy streets of San Francisco are sure to have had run-ins with parking enforcement from time to time due to the limited availability of free public parking. It can be a hassle to find just the right spot to park, and oftentimes, many drivers end up breaking parking laws without even knowing it, thanks to hidden signs or unmarked no-parking zones. This is a growing problem that doesn't seem to be stopping anytime soon, but local San Francisco residents' prayers may have just been answered, because there's a new app called Fixed, which is dedicated to fighting any and all parking tickets received within the area.
For a chance to fight your parking ticket, all you have to do is download the app and take a picture of the ticket. Then, you provide a reason why the parking ticket should be thrown out, such as a missing sign or broken meter, along with any extra information to help your case. From there, a team of experts assess your chances of winning the case and draft a letter to the court, defending your claims. If your ticket is dismissed, you pay the app 25 percent of your original fine and save money. However, if you lose the case, you don't pay the app anything!
As of right now, Fixed is only available in the San Francisco area, but it could eventually expand. Next time you're driving around the city in your Ford Focus and happen to encounter parking enforcement, make sure you have Fixed on hand to fight your ticket!