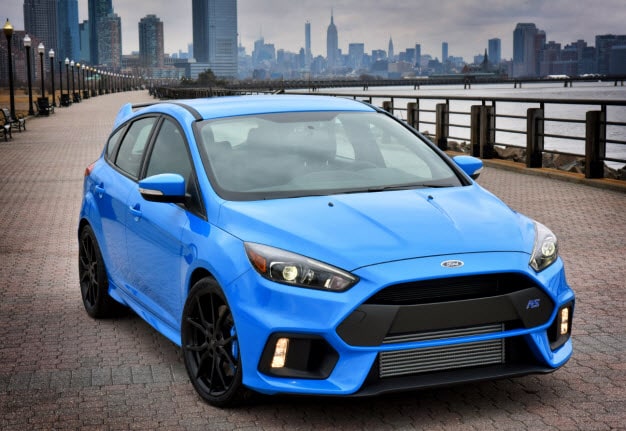 The 2016 Ford Focus RS is the fastest RS model to ever be released on the market. Due to the introduction of launch control technology and a brand-new 2.3L EcoBoost engine, the hot hatch now delivers top-of-the-line power that is able to take its performance offerings to the next level.
Backed by a specially designed version of Ford's 2.3L EcoBoost, the Ford Focus RS is able to generate an astounding 350 horsepower and 350 lb.-ft. of torque. Supporting its performance abilities is launch control technology and new Ford Performance All-Wheel Drive with Dynamic Torque Vectoring, which improves traction and grip. Each of these additions, especially launch control, a system used to deliver fast acceleration, gives the 2016 Ford Focus RS the ability to go from 0 to 62 mph in a mind-blowing 4.7 seconds.
Fast and furious, the 2016 Focus RS is an absolute speed demon on the road. Available in four different driving modes, the hatchback is capable of delivering optimal performance in a multitude of driving conditions. U.S. fans of the popular model will be excited to take the car for a spin when it arrives during spring of 2016. Serramonte Ford will be your local go-to dealer for the Focus RS and other models in Ford's extensive lineup.