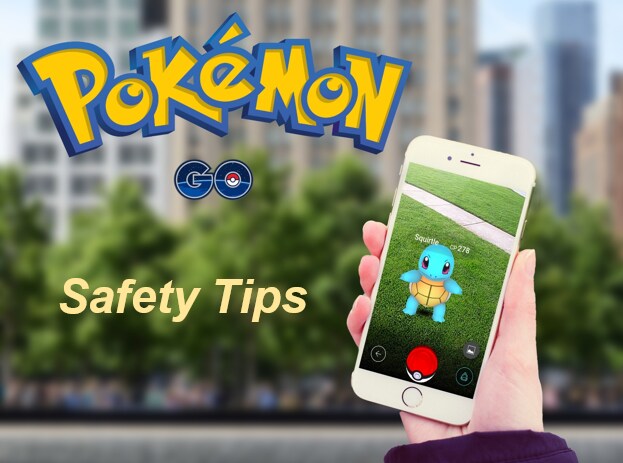 Pokémon GO has officially taken the world by storm, with people playing the augmented-reality game on a daily basis. And while we're excited to see people getting out and playing such a fun game, we also want to make sure people stay safe while they do it. Check out a few of our top Pokémon GO safety tips below!
Don't Pokémon GO and Drive!
It might be tempting to try and play Pokémon GO when you're behind the wheel, but as with texting, we highly discourage you from doing so. Like texting, this game takes your mind, and eyes, off the road, increasing your risk of getting into an accident.
Look Out for Distracted Drivers and Pedestrians
While we would like to think that everyone would take our advice in Tip #1, some people may still play Pokémon GO while they are driving. Because of this, we recommend keeping an eye out for those types of distracted drivers, as well as distracted pedestrians that may be too caught up in their game to notice where they are walking.
Don't Go to Unfamiliar Places to Try and Catch Your Pokémon
Pokémon can be found at lots of places around your neighborhood, which is why we stress that you shouldn't go anywhere that is not familiar to you. This includes out-of-the-way places with few people, and especially, private property where you might not be welcome.
More Tips to Follow:
Be cautious when playing the game at night. Keep to your local area and always go with a group of friends or family.
Don't loiter or hang around neighborhoods, other people's homes or local businesses.
Be sure to bring plenty of water and sunscreen if you're going out during the day.