FOCUS ON HEALTH AND WELL-BEING
Working with Pacific Spine & Joint Medical Group event services, Serramonte Ford assists with setting up Pampering Events at our location that utilize chair massage and other techniques to improve the overall health of professionals and employees within the Colma-Daly City and San Francisco Bay area. Pacific Spine and Joint offers Pampering Event services free of charge to companies in the San Francisco Bay area, delivering complimentary massages and other health support services.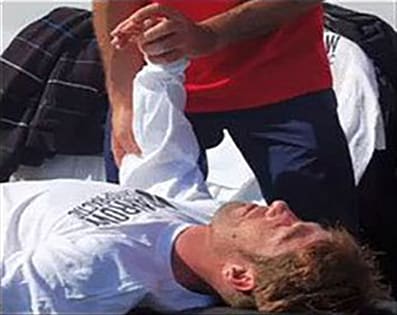 EVENT BENEFITS
These Pampering events and complimentary massages deliver significant benefits such as:
Lower muscle and emotional tension levels, which can prevent personal conflicts and mistakes during work
Relief of pain and fatigue caused by sore muscles in the neck and back
Increased energy levels
Higher levels of productivity and employee dedication
While the relaxing professional chair massages are the highlight of these event services, Pacific Spine and Joint also uses these events to check employees for serious muscular issues and to help your team learn about healthy weight loss and ergonomic techniques to help them avoid more serious health problems further down the road.
LINKS TO PACIFIC SPINE AND JOINT MEDICAL GROUP
- Pacific Spine and Joint Website Homepage
- Pacific Spine and Joint Yelp
- Pacific Spine and Joint Facebook