Need a Lift?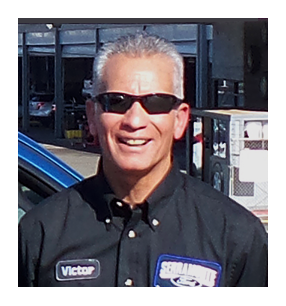 Meet our friendly, efficient and professional Serramonte Ford shuttle drivers. They make it easier for you to drop off and pick-up your car, truck or SUV with complimentary shuttle service to and from locations in our service area. So if you need transportation when your car, truck or SUV needs repairs or maintenance, call our Shuttle Dispatcher and book a ride with Victor or Mike.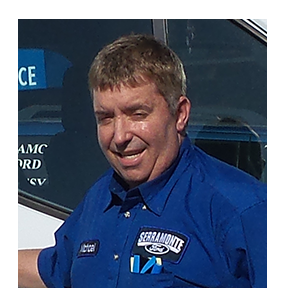 Important Shuttle Facts
To guarantee seat availability on any shuttle run, you must contact our Shuttle Dispatcher at least 2 hours before the time you are requesting a ride, and

by 4:00 pm latest

to reserve your space ahead of time.
If you do not reserve your spot with sufficient prior notice, we can accommodate you on your desired shuttle (on a first-come, first-served basis) only if there is space left after reservations are fulfilled.
The last San Francisco Shuttle on weekdays leaves the Serramonte Ford dealership at 2:00 pm.
The last Southbound Shuttle on weekdays leaves the Serramonte Ford dealership at 5:00 pm.
Please remember to reserve your inbound shuttle ride as soon as possible and

by 4:00 pm latest

. We recommend that you notify the Shuttle Dispatcher that you require a ride back to the dealership when you drop off your vehicle; then, contact the Dispatcher again when your Service Advisor informs you your vehicle is ready, to arrange your pick-up time. If it is after 4:00 pm, please ask your Service Advisor if there are any shuttles still in service at that time. If not, you will need to arrange for alternate transportation to the dealership.
We make every effort possible to adhere to the shuttle schedule as posted. However, there may be situations that, depending on rider demand and traffic delays, we cannot guarantee that certain shuttle runs may not be delayed or unavailable for additional riders.
If you are on a tight time schedule, we recommend that you arrange for alternative transportation to or from the dealership.
If you have "special needs" please contact the Shuttle Dispatcher as much in advance as possible so we may determine if we can accommodate any special requests.