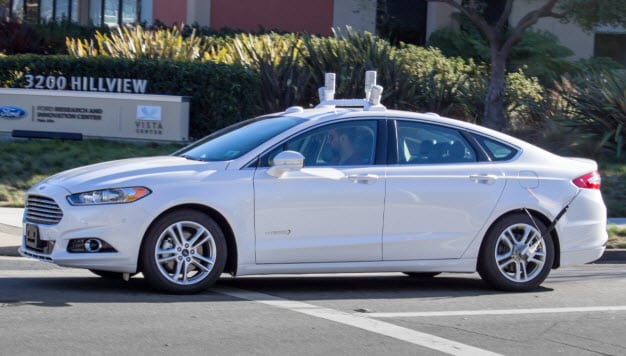 2016 is going to be a big year for Ford as the company has just announced they will begin testing their fully autonomous Ford Fusion Hybrid sedans on the streets of California. Enrolled in the California Autonomous Vehicle Tester Program, which allows the company to test autonomous cars on public roads, Ford is about to take their autonomous developments to the next level, thanks to advancements in autonomous research and technology.
Backed by Ford's Palo Alto Research and Innovation Center, the autonomous Ford Fusion Hybrid testing will benefit the automaker's Ford Smart Mobility plan, which is centered on bringing the company to a whole new level when it comes to mobility, autonomous cars, customer service and connectivity. Opened in January 2015, the Palo Alto center continues to grow and now has over 100 staff members on hand that are focused on automotive research and expanding Ford's presence in Silicon Valley.
With the California facility leading the drive, Ford will soon find out how their autonomous cars interact with pedestrians and perform in real-word scenarios. A variety of sensors and cameras installed on the cars will help the manufacturer collect this data and make improvements to their autonomous technology over time.