Where Can I Trade In My Car in Colma, CA?
Welcome to the trade-in information pages of Serramonte Ford, your authorized regional Ford dealership serving San Francisco, Colma, California, and the greater Bay Area. Here, you'll find the information you need to trade-in your vehicle in a quick and seamless transaction. The whole process begins with coming by our dealership for a quote, followed by selecting the vehicle that you desire, and all completed once you sign a contract to memorialize the deal.
Many consumers don't realize that they are deflating the value of their trade-in vehicles the longer that they wait. At Serramonte Ford, we help you find the late-model vehicles with the features you need. And if your current auto loan is underwater, you will likely be able to roll over the payments into the new loan. Our financing specialists do this all the time.
Serramonte Ford solves these problems by purchasing and reselling the vehicle before the value nosedives.
How Much Is My Car Worth?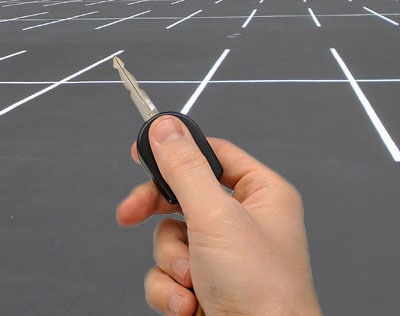 In order to make it easy for our customers to come up with a number, we have released an innovative online estimate tool. The online estimate tool allows you to quickly determine the real value of any used auto. Simply plug in any information that the tool requests such as mileage, age, make, and model to get an accurate result. In order to ensure the firmest quote, you should enter as many details as possible regarding the condition. Things like chips or dings can make a huge difference in certain vehicles and only have a minimal impact on others.
Once you have the online quote, you can stop by our dealership to validate the quote with a formal offer. Although we are not bound by the online estimate tool quotes, we should be able to arrive at a similar figure if everything checks out as stated.
What Can I Trade My Car in For?
Serramonte Ford allows our valued trade-in customers to trade their vehicles in for any vehicle they want at our dealership. We effectively consider a trade-in to be as good as cash towards any purchase with no strings attached. This means that you have the option of driving away in a brand-new Ford, a certified pre-owned vehicle, or one of our many used vehicles that we have on our lot for sale. We always have new arrivals of new and used vehicles and can work with you to find the vehicle you want.
Not looking to purchase another vehicle? That's fine too. At Serramonte Ford, we don't require you to purchase a vehicle in order to sell us yours. Bring it in and we'll let you know what your vehicle appraises for and give you an offer on the spot.