Welcome to Our Parts Department
After getting to know your car, you want to make sure it lasts. However, car owners are all too aware that keeping a car going can get expensive. This is especially true when it comes time for maintenance and repairs. There are a few options for replacement parts when your car needs them. The first is called Original Equipment Manufacturer (OEM) parts, and the other is aftermarket parts. OEM parts have a higher price tag upfront, but their benefits make the added expense worth it. This includes the assurance that they'll last and a guarantee that they will enable your car to perform as well as it did before. 
We only use OEM parts, and we have a large variety of replacement parts to choose from. No matter how small or large the replacement part you need is, the chances are good that we have it and can install it quickly. Otherwise, we can order it and have your car up and running in no time.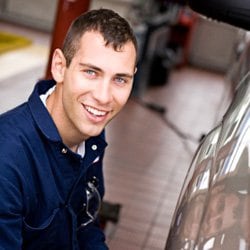 Ford Direct's parts department maintains a comprehensive inventory of high-quality genuine OEM parts. Our highly knowledgeable staff is here to answer your parts inquiries. Should we not carry a part for which you're searching, we can always order it for you and receive it within a timely manner.
Parts Request
Your privacy is important to us.
Our Dealership takes your privacy seriously and does not rent or sell your personal information to third parties without your consent. Read our privacy policy.
What are the Benefits of OEM Parts vs Aftermarket Parts?
Higher Quality from OEM Parts
When you look at the big differences between OEM and aftermarket parts, one of the differences that you'll find is in quality. The only parts that are built to a guaranteed quality level are OEM parts. OEM parts come directly from the manufacturer, and they are produced to an industry level standard. OEM parts must pass inspections and be built to a certain performance level in order for mechanics to be able to put them in your vehicle.
Aftermarket parts, on the other hand, are not held to the same regulation standards. This translates to a lower cost for you, but it also means that you are sacrificing quality. Many aftermarket parts made internationally are not produced to the same quality level as OEM parts. This can create major problems in the areas of safety and performance. It also means that you may end up spending more money to replace a part sooner than you should have to.
Warranty and Nationwide Support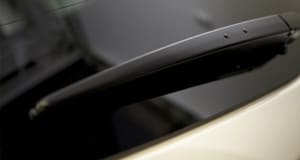 Since OEM parts are built to a certain standard, they are usually backed by a warranty, which gives customers some assurance that they will last. OEM parts typically come with a one year minimum warranty. However, some parts are created with a longer warranty period.
Additionally, many reputable dealerships add their own extended warranty period that covers labor associated with the part's installation. Because it's important to them to retain customers and keep them satisfied, they want to make sure that the part will last, and they stand by their guarantee. This support is a tremendous assurance to drivers, as it means they will not face unexpected costs and problems if the part breaks shortly after its installation. Another advantage of OEM parts is that many have reciprocal warranties nationwide, which means that if the part breaks when you're away, you can visit the closest Ford dealership for a replacement.
Guaranteed to Fit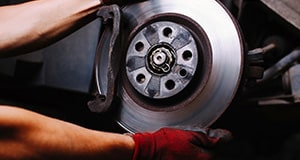 Since every OEM part is carefully made to fit your car's model and trim exactly, you know that the part your mechanic orders will give your car the same look and performance level as the original part. Furthermore, when you go to have the part replaced in the future, it is much easier to find a replacement OEM part than an aftermarket part. Aftermarket parts have a much more generic fit, which means that it often takes much longer to get a good replacement part when you have to replace the same component in the future. This causes unnecessary stress and aggravation for you and your mechanic!
Parts Hours
Monday

8:00am - 5:00pm

Tuesday

8:00am - 5:00pm

Wednesday

8:00am - 5:00pm

Thursday

8:00am - 5:00pm

Friday

8:00am - 5:00pm

Saturday

Closed

Sunday

Closed