Welcome to our Parts Department
After getting to know your car, you want to make sure it lasts. However, car owners are all too aware that keeping a car going can get expensive. This is especially true when it comes time for maintenance and repairs. There are a few options for replacement parts when your car needs them. The first is called Original Equipment Manufacturer (OEM) parts, and the other is aftermarket parts. OEM parts come with a higher price tag up front, but their benefits make the added expense worth it. This includes assurance that they'll last, and a guarantee that they will enable your car to perform as good as it did before. 
We only use OEM parts, and we have a large variety of replacement parts to choose from. No matter how small or large the replacement part you need is, chances are good that we have it and can install it quickly. Otherwise, we can order it and have your car up and running in no time.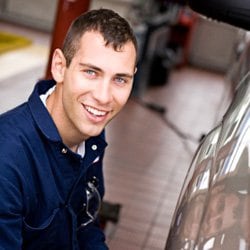 Ford Direct's parts department  maintains a comprehensive inventory of high quality genuine OEM parts. Our highly knowledgeable staff is here to answer your parts inquiries. Should we not carry a part for which you're searching, we can always order it for you and receive it within a timely manner.