Used Cars for Sale in Colma, CA
Welcome to Serramonte Ford, your premier source for an extraordinary selection of high-quality used cars. We have a very active sales team who are constantly making deals to refresh our inventory. If you are picky about the features and models that interest you, shopping at Serramonte Ford is the ideal stop for big savings and a full selection.
Serramonte Ford is able to maintain a large selection of used vehicles in like-new condition only because of our wonderful patrons and the success of our leasing program. The leasing program guarantees a continuous run of exceptional low mileage and well-maintained automobiles. Your patronage ensures that we always have premium trade-ins that other drivers may be interested in buying when you trade-up to the latest Ford models.
Benefits of Buying Used Cars at Serramonte Ford
A used car is only worth as much as the reputation of the dealership that you purchase it from. At Serramonte Ford, we have quite a reputation in the community for making blockbuster deals. Considering that brand-new cars can depreciate by as much as 20 percent in the first year and lose half their value in 5 or less, it is wise to avoid these first years of heavy depreciation. If you can find a vehicle with low mileage, minimal cosmetic wear, crisp handling, and a solid drivetrain, you have shopped wisely.
A used automobile can also save you money on insurance premiums because you will require less coverage. It should also be a lot easier to obtain a low-interest car loan when you are buying something used and easier to finance. The lenders know our record of connecting customers with solid deals and are likely to approve any loan. Although we cannot speak for the lenders or individual cases, we have seen customers with all sorts of credit drive home happy. And the financing is the real distinction that makes these use cars affordable. When you spread out the payments over 60 months and include a down payment, you may be spending as little as $120 a month to drive home in a nice used vehicle that still seems like it's new.
In fact, you are virtually buying the same brand-new automobile when you shop used because we only stock late-model used vehicles. And because manufacturers only make major changes every 7 years or so when they roll out a new generation, the latest model may be an exact duplicate of the used one that is selling at half the price.
Quality Used Cars for Sale at Serramonte Ford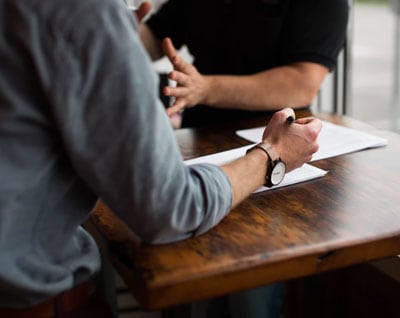 We have excellent automotive service technicians who are talented beyond belief. When we put them on the job of inspecting and reconditioning the used vehicles on our lots, they put their heart and pride into the work. They will not sacrifice your safety or the safety of the community by letting a lemon slip through the cracks. To safeguard your investment and safety, they complete exhaustive checklists and record the wear measurements of tires, brakes, and any other components that appear to be out of order.
Although there may be cheaper offers on used cars elsewhere, those vehicles are often sold "AS IS" with service that ended the day that the owner decided to sell it. Please stop by our dealership for a test-drive to experience the terrific used vehicles that we carry.