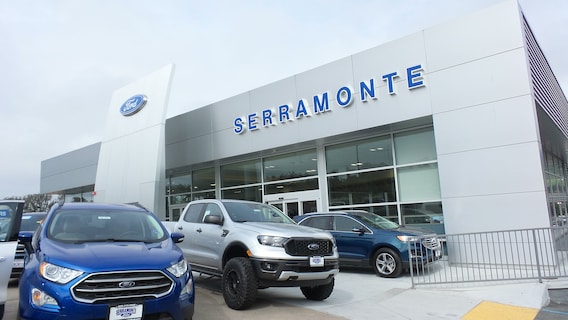 A business is only as good as the sum of its parts. So at Serramonte Ford we made it our priority to bring together the very best talent and assembling a staff committed to providing the best service possible. Whenever you need assistance throughout your vehicle ownership experience, from purchasethrough servicingto sale or trade-in, we're here to help you.
We're leveraging our 45 years of service to San Francisco, Colma, Daily City and the entire Bay Area, and building toward decades to come. Meet the individuals that comprise our team by clicking on the buttons below.
Serramonte Ford's Sale Team is focused on building a long-term relationship with you by meeting your needs with any part of the vehicle purchase process. Click here to learn more about our team of sales professionals.
Serramonte Ford built our Commercial/Fleet Sales and Service Team from the top down, with specific expertise and skills focused on the specific needs of our business customers. Get to know more about the team by clicking here.
At Serramonte Ford, we've brought together an experienced Finance Team specifically trained to look for the best options to meet your financial objectives. Click here to meet our Finance Managers.
As a certified Ford Dealership, we hire, train and certify skilled technicians and provide them with the tools and technology specifically designed to keep your vehicle running in top form. Find out more about our Service Staff by clicking here.
The Serramonte Ford Customer Relations staff is here to help you, to answer any questions and respond to suggestions you would like to share. Get to know more about us by clicking here.