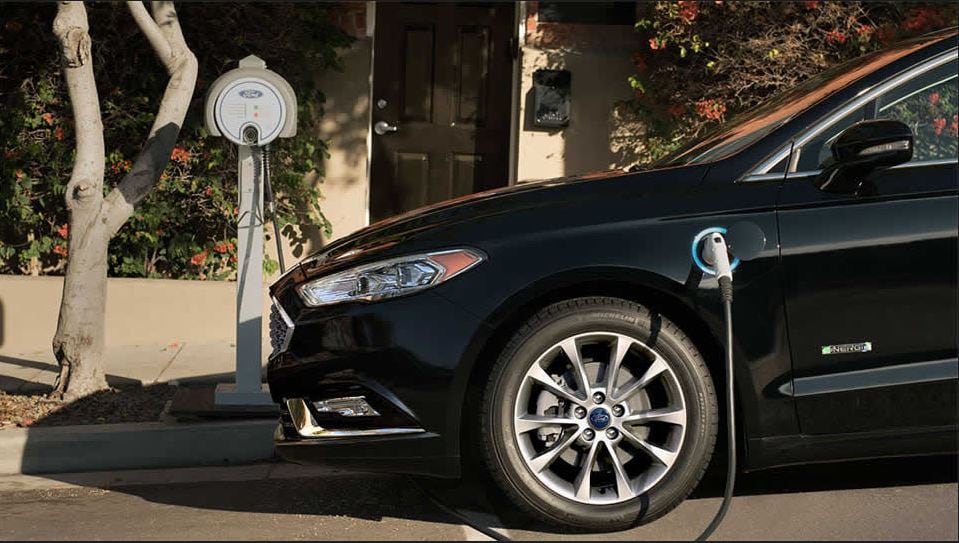 Now that plug-in electric cars are becoming more mainstream, many people are beginning to see some holes in these relatively popular models. One of these holes is the cars' electric ranges, which can be frustrating for customers if they can't go very far on a single charge.
Well that's where the new 2017 Ford Fusion Energi comes into play. This latest version of the electric car is increasing its gas/electric travel range to a fantastic 610 miles*; the highest combined driving range of any plug-in hybrid car on the market today.
"Plug-in hybrids are electric vehicles until you run down the battery," said Wade Jackson, marketing manager for Ford Fusion, "then they work exactly like a conventional hybrid. Fusion Energi – with a full battery and a full tank of gas – can go from San Diego, through Los Angeles and all the way up to San Francisco, and still have up to 110 miles of range remaining."
This all-new electric range is an exciting development and is thanks in large part to Ford's commitment to creating a dedicated lineup of plug-in hybrid cars that are reliable and customer-friendly. Ford is currently the leading automaker of plug-in hybrids in the U.S., offering a host of exceptional options for drivers to choose from.
To test drive the Ford Fusion Energi in Colma, visit us at Serramonte Ford today!

*Source: Ford Motor Company. Actual range varies with conditions such as external elements, driving behaviors, vehicle maintenance, and lithium-ion battery age. Based on an estimated EPA rating of 104/91/98 city/hwy/combined mpge. Actual mileage will vary. MPGe is the EPA equivalent measure of gasoline efficiency for electric mode operation.