Up Close & Personal - Meet Carlos Hyde at Serramonte Ford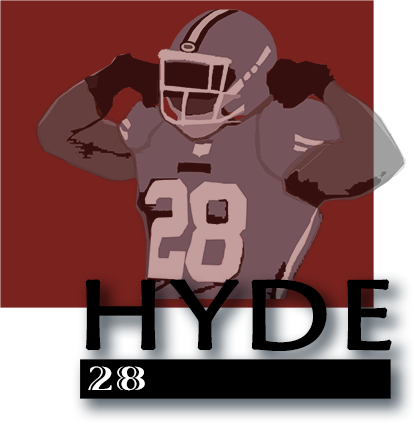 Over 300 happy fans had the opportunity to meet starting NFL running back, Carlos Hyde in person at Serramonte Ford! They all had the chance to take a "selfie" with the star athlete, and many of the attendees also received an autographed picture of Carlos to take with them!
EVENT DETAILS:
Saturday, September 5, 2015; 1:00 pm to 3:00 pm
Main Showroom, Serramonte Ford
999 Serramonte Blvd., Colma, CA 94014
Please read participation guidelines below.
*NOTE: Due to contractual constraints, Carlos Hyde will NOT be able to sign any items brought to the event. Any requests for such signatures will unfortunately have to be denied.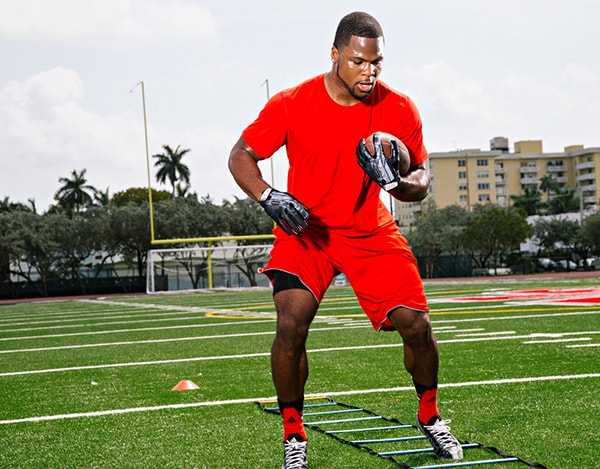 More About Carlos
Carlos Hyde was drafted out of Ohio State as a running back, in the second round of the 2014 NFL draft. He garnered immediate notice and is excelling in his second year as a pro. You can expect to see Carlos as a pivotal cornerstone and leader of his team's new offense. On a personal note, Carlos was born on September 20, so when you come in to meet him, you can wish him an "early Happy Birthday!"
Participation Guidelines:
Participation is open to the public and does not require a purchase of any kind. Participants must be 18 years of age or older, or be accompanied by another person over the age of 18.
Participation is on a first come, first served basis.
Carlos will begin meeting attendees at 1:00 pm. Beginning at 11:00 am and up through the remainder of the event, attendees will be given a "Place Number" that indicates the order that people will be able to meet Carlos Hyde.
Autographed photos, personally signed by Carlos Hyde will be distributed to the first 100 people attending the event. Unfortunately, Carlos will not be able to sign any other items brought to the event.
Each attendee will be allowed to spend up to 30 seconds with Carlos Hyde so that we can accommodate as many people as possible within the event time period.
Serramonte Ford sincerely regrets that due to time constraints, we cannot guarantee that everyone who attends this event will be able to meet Carlos Hyde depending on the number of event participants. If time does expire before you are able to meet Mr. Hyde, there will be no make-up date or other consideration given to attendees, even if they had received a valid "Place Number."
Serramonte Ford management reserves the right to exclude anyone from this event if, in our estimation, their behavior is not conducive to maintaining a pleasant and orderly event.