SAVING THE EARTH AND HAVING FUN DOING IT!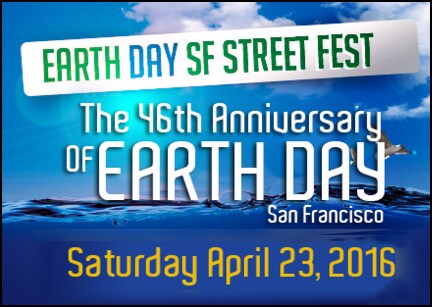 CELEBRATE THE EARTH WITH SERRAMONTE FORD
This year's Earth Day SF celebration promises to be the most impactful, educational and fun eco-event to date. Coming off the success of Earth Day SF 2015 event, come learn about community involvement, solution-based green initiatives, eco-activism, health and well-being, and the arts…all within the context of preserving our environment.
Date: Saturday April 23, 2016
Event Time: 10:00 AM to 7:00 PM
Location: 22nd Street and Valencia, San Francisco, CA 94015
Contact: Douglas Kolberg, earthdaysf@gmail.com, (415) 602-4926