SERVING THE DALY CITY AND COLMA COMMUNITIES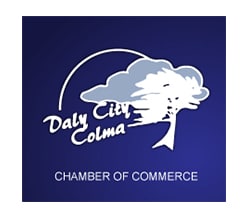 The Daly City/Colma, Colma/Daly City Chamber of Commerce, was founded in 1956 by Peter J. Markovich, CEO. Since that time, the Chamber has steadfastly, sustained through the years, with the main focus being to support and assist the business communities of Daly City and Colma, for which it serves. This terrific organization exists by funding derived from both city partners, a Chairman's Circle, numerous calendared events, and membership dues. Fundraising events include: the Bowling Tournament, Business to Consumer Showcase, Halloween Events, Golf Tournament, Business Expo and the Holiday Soiree.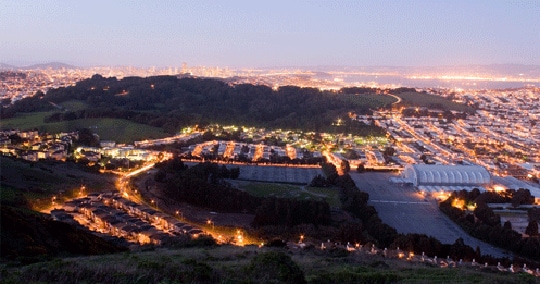 DEDICATED TO PROGRESS
In addition to our events, the Chamber provides networking mixers, a Crime Prevention Workshop, Candidates Night by League of Women Voters, Health Fairs, State of Our Cities Presentation, events focusing on Small Business Week, and others. The Chamber has conducted three, successful, trade missions, and actively hosts incoming foreign and domestic dignitaries and delegations.
The Daly City/Colma, Colma/Daly City Chamber of Commerce is also actively engaged in partnerships and internships with local schools, teachers, and students. Each year the chamber produces the "Access to Higher Education Scholarship Awards" event, where, the last time, twenty-three scholarships of one thousand dollars were awarded to select high school student recipients. Through the Chamber's affiliation with the organizations of SAMCEDA and the San Mateo County Chamber of Commerce Chamber Alliance, we are able to spread the information on a myriad of subjects that affect business communities. The Daly City/Colma, Colma/Daly City Chamber of Commerce prides itself by offering a very viable membership, committees, a Board of Directors, an Executive Committee, a President/CEO, and staff. Additionally, they provide valuable information through their website, directory, maps, and newsletter.
For more information, please visit the Chamber office at 355 Gellert Boulevard, Suite 138, Daly City 94015, or call them at 650.755.3900. You can visit their website at http://www.dalycity-colmachamber.org.
- Daly City/Colma Chamber of Commerce Website Homepage
- Daly City/Colma Chamber of Commerce Business Directory
- Chamber Events Calendar