About the San Francisco LGBT Pride Celebration Committee
The San Francisco Lesbian Gay Bisexual Transgender Pride Celebration Committee was originally founded as a 501(c)3 non-profit organization created to produce the San Francisco Pride Celebration and Parade. The organization's goal is to provide education, to commemorate LGBT heritage and to celebrate LGBT culture and importance to the community.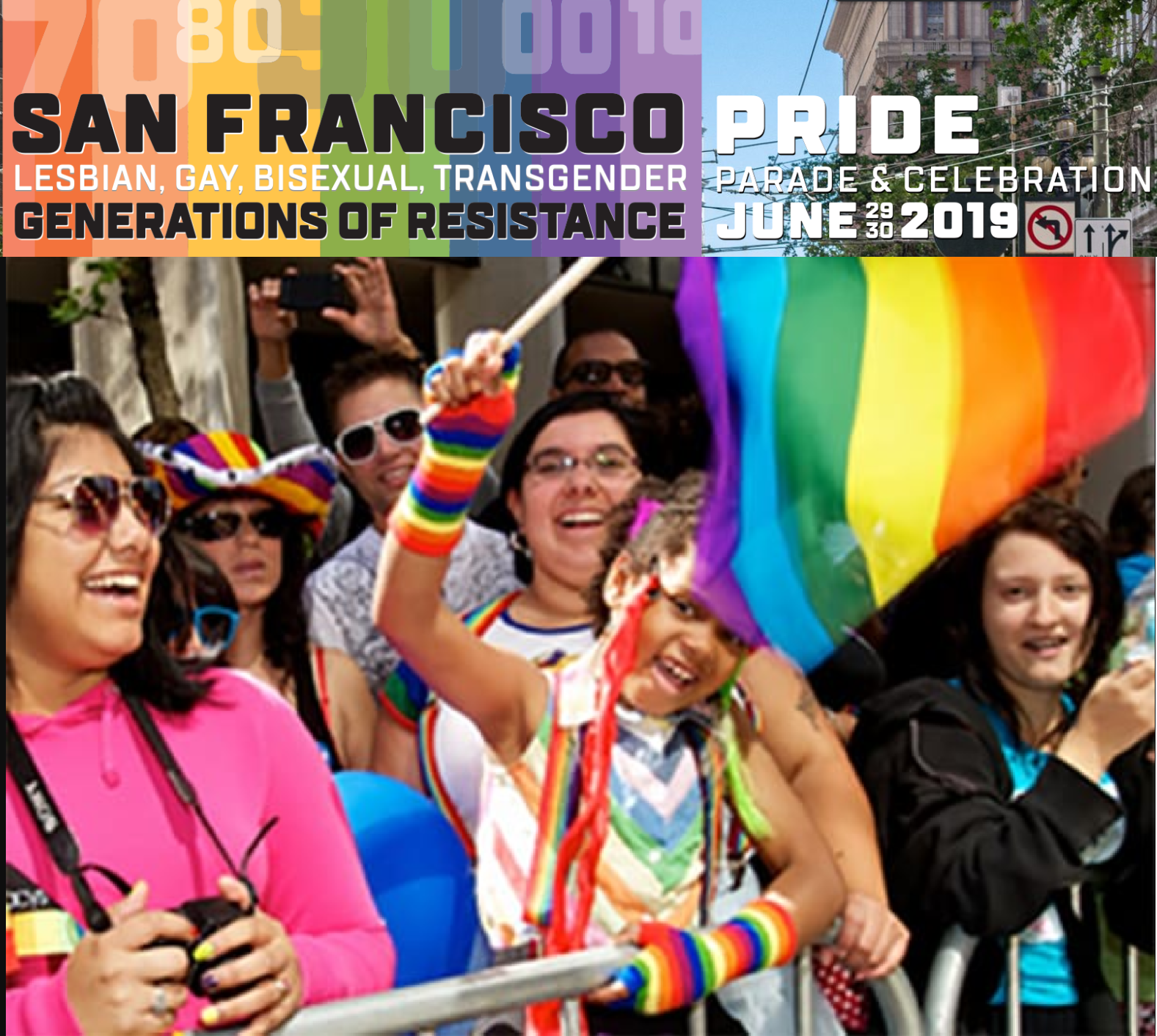 The LGBTPCC is a world leader in the growth and success of the Pride movement. But it also is committed to providing support to other non-profit organizations within the community at large. Every year, SF Pride provides monetary grants through their Community Partners Program. SF Pride uses these grants to offer support to local non-profit organizations dedicated to LGBT issues, homelessness, HIV/AIDS, cancer and animal welfare. Last year, SF Pride was able to donate almost $165,000 to community partners through this effort. The total amount of grants provided by SF Pride since 1997 has been over $2.4 million dollars, raised from proceeds of the Pride Celebration and Parade.
The Community Partners program is open to any non-profit organization within the nine Bay Area counties: Alameda, Contra Costa, Marin, Napa, San Francisco, San Mateo, Santa Clara, Solano, and Sonoma whose mission involves:
Service to the lesbian, gay, bisexual, transgender communities
Support for Seniors
Youth groups
Anti-bullying
Housing advocacy
Animal welfare and animal rights
Support for people living with HIV/AIDS or cancer
Dealing with the challenges of homelessness
If you are interested in applying for a community grant, please see the LGBTPCC Community Grants link below.
LINKS TO LGBTPCC WEBPAGES:
-LGBT Pride Celebration Committee Main Page
-San Francisco Pride Blog
-LGBTPCC Community Grants
-LGBT PrideCelebration Parade

I'd Like to Learn More
Hours
Monday

9am-9pm

Tuesday

9am-9pm

Wednesday

9am-9pm

Thursday

9am-9pm

Friday

9am-9pm

Saturday

9am-9pm

Sunday

10am-8pm