CELEBRATING FILIPINO AMERICAN CULTURE IN THE SAN FRANCISCO BAY AREA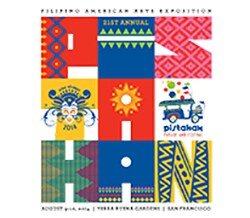 The 2015 Pistahan Festival is scheduled to be held over two days-Saturday, August 8th and Sunday, August 9th from 11am to 5pm at the Yerba Buena Gardens in San Francisco and is projected to attract upwards of 60,000 people each day. Yerba Buena Gardens is located in San Francisco on Mission Street between 3rd and 4th Streets.
On the Terrace level of Yerba Buena Gardens, attendees will find the Dance Pavilion, the Ramar Foods Culinary Pavilion, home to Pistahan's popular Adobo Cookoff and Balut-eating Contest, and the Wine Tasting Pavilion. The event also extends across Mission Street into Jessie Square where attendees will find the Martial Arts Pavilion with its boxing and martial arts tournaments, RC drifting and related exhibitor booths and activities.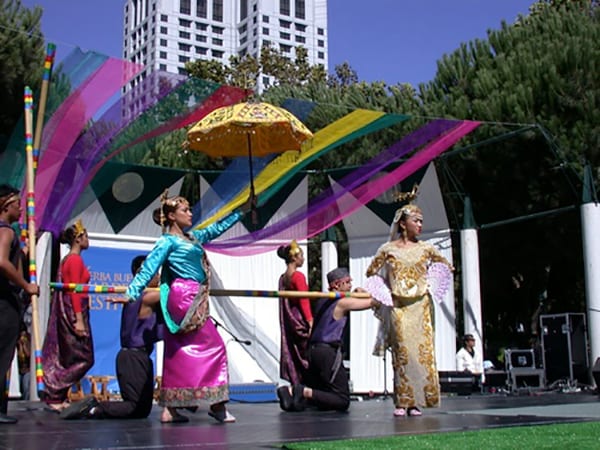 SERRAMONTE FORD JOINS THE CELEBRATION
Serramonte Ford is supporting this year's 2014 Pistahan Festival celebration as a corporate sponsor. This year's event will have world-class performances at the main Pistahan Stage and at the more intimate Bayanihan Stage-showcasing Filipino and Filipino American performing artists from Manila, Hollywood, Broadway, San Francisco Bay Area and around the country. The two-day festival presents a wide variety of entertainment for the entire family, including folk dance, modern dance, hip-hop, R&B, rap, jazz, Broadway, balagtasan (spoken word), and more!
Check back here for a link to the 2015 Pistahan performance stage schedules for the list of performers, or follow @Pistahan on Twitter for the latest news.
2014 FESTIVAL ATTRACTIONS
(2015 Attractions will be posted as soon as they become available)
- Art Pavilion
- Creativity Pavilion
- Ramar Foods Culinary Pavilion
- Dance Pavilion
- Kaiser Permanente Health Pavilion
- Adobo Cook-Off
- Balut-Eating Contest
- Wells Fargo Heritage Pavilion
- Magnolia Purple Freeze Challenge
(Ice Cream Eating Contest)
- Heavenly Ice Cream Tasting Bee
- Martial Arts Pavilion
LINKS TO PISTAHAN FESTIVAL INFORMATION
-FAAE Pistahan Parade and Festival Homepage
-FAAE Pistahan Facebook
-Pistahan Twitter