Benefits of Replacing Your Cabin Air Filter
Over time, your car's cabin air filter needs to be replaced as it becomes clogged with dirt and grime. Proper airflow is needed under the vehicle's hood to ensure the engine can operate correctly without any issues. You'll start to notice the car has better fuel efficiency and improved acceleration once the new cabin air filter is installed.
There are many benefits of a new air filter, which include reducing the emissions your car generates. You can have peace of mind driving a more efficient vehicle that doesn't have as much of an impact on the earth. Your engine's parts will also last longer because they won't be required to work as hard if there's more airflow present.
You can expect more repairs to be needed if you don't replace the cabin air filter at the right time. The parts will start to work harder than they need to in an effort to keep the engine running.
How Often Should I Replace My Cabin Air Filter?
Check your owner's manual that comes with your car to determine how often the automaker wants you to replace the cabin air filter. It is typically between 15,000 to 25,000 miles. A technician can also inspect your air filter to determine if it's reached the end of its lifespan.
You may also notice a few signs that the air filter needs a replacement, including black smoke from the exhaust and lower fuel efficiency. Reduced horsepower is another indicator there isn't enough airflow in the engine.
Certified Automotive Technicians

We have a qualified team of certified technicians you can trust to perform a cabin air filter replacement on your car. Our team is experienced in working on all makes and models when performing this type of repair.
Only Quality Automotive Parts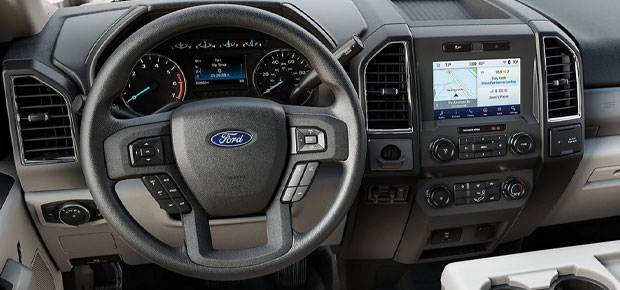 When you have your car serviced at a dealership, only original equipment manufacturer parts or OEM parts are installed. This means you can rely on the parts to last longer instead of aftermarket parts, which are cheaper and lower quality. Aftermarket parts can often lead to other types of issues in the engine.
When it's time to replace your cabin air filter, we're ready to perform the task quickly and efficiently. Contact us at your convenience to schedule the service and improve the quality and operation of your vehicle with the assistance of our service team.
Hours
Monday

9:00am - 8:00pm

Tuesday

9:00am - 8:00pm

Wednesday

9:00am - 8:00pm

Thursday

9:00am - 8:00pm

Friday

9:00am - 8:00pm

Saturday

9:00am - 8:00pm

Sunday

10:00am - 7:00pm